CASA MULDER
Wheelchair accessible holiday villa Spain
Costa Blanca, San Fulgencio La Marina
Activities
Beach, sailing, diving, fishing, hiking, shopping, eating ... These are just a few of the activities available on the East coast of Spain. Apart from going to the beach, going out or going to a playground with the kids you can also undertake and perform other activities and sports.
Hiking on the Costa Blanca
The Alicante regions beautiful beaches and mountains are perfect outdoor hiking tracks. You can choose from a jog alongside the beaches, which offer flat routes for speed or gentle jogging or a harder challenge up the mountain trails. Either way, you will be rewarded with views of fabulous natural scenes.
Cycling
One way to explore La Marina and its surroundings is by bike. You can enjoy a gentle ride up and down the coast to visit different beaches and neighbouring holiday towns or stretch yourself with a more strenuous and longer bike rides around lakes or into the mountains. Many of these routes can be found on Google Maps so you can use your phone to plot your routes. Further information: bicycle rental / routes
Sport fishing
When sea fishing you can expect to catch sea bream, bass and grey mullet. Mackerel a couple of km out from the coast on the Costa Blanca in Spain. Lots of Tuna during the autumn and winter season. There is no true national fishing license system in Spain but you do need a regional license which you can obtain from the regional administrative office or from a fly or tackle office.
Diving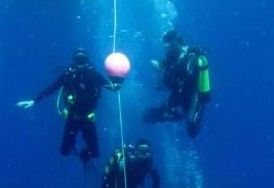 The fantastic local climate and clear blue seas around the Costa Blanca in Spain make this the ideal place to take your first breaths underwater.
Further information can be found here.
Aquapark Rojales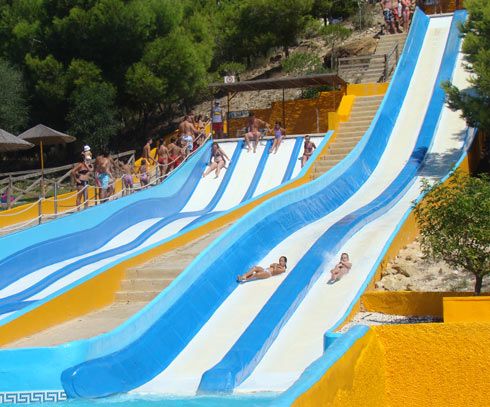 Aqua-Park Rojales is a fun water park located just outside of La Marina in the urbanization of Rojales. It can provide a fantastic day of family entertainment for young and old, with its pools and waterslides, large lawn area with parasols for resting and sun bathing and a variety of food and drinks available in the restaurant and coffee shop. At 21,000 square metres, it is quite a substantial sized water park and certainly worth a visit.
Further information can be found here.
Horse riding on the Costa Blanca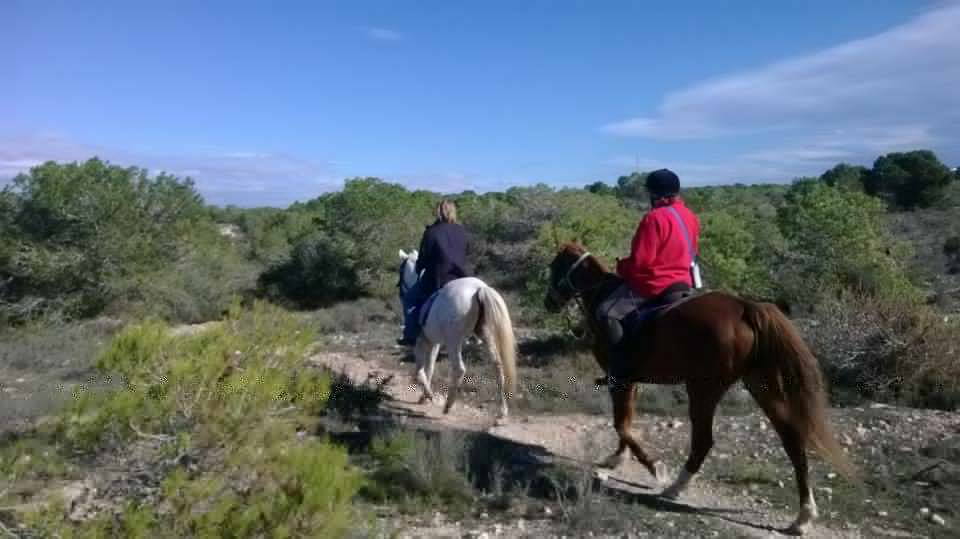 Discovering the Costa Blanca from horseback is a wonderful activity for horse lovers. There are numerous riding opportunities in Spain for all levels plus, opportunities to ride along the beach, countryside or at night.
Golf
More than one million holidaymakers head to Spain to play golf. It's a growing trend with dozens of new courses cropping up along with chic resorts offering golf, spa and cuisine. The Alicante region has more than 18 golf courses, some of which are more challenging than others. Whether you are a beginner or want to test your handicap on a championship course, Alicante comes up trumps.
Shopping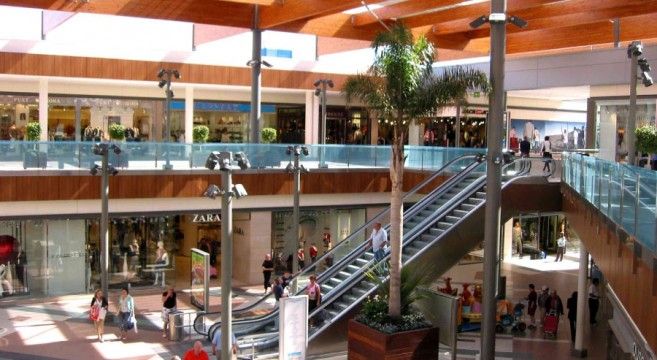 Near to the villa there are several possibilities for shopping. Besides the shops in Alicante there are two large shopping centers in Torrevieja.
The Habaneras Shopping Centre opened in 2005. Here you will find stores include Zara,
H & M, Zara Home, C & A, Forum Sport, Stradivarius, Springfield Man and Woman, and many more shops and restaurants.
Further information can be found here.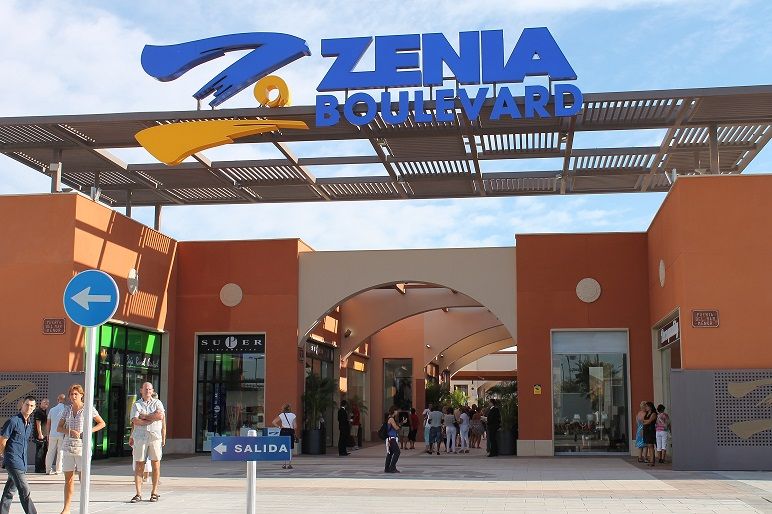 La Zenia Boulevard Shopping Centre is the new shopping mall at the Orihuela Costa, it is the biggest shopping center of the province of Alicante. La Zenia Boulevard occupies 161.000 square meters and has about 150 shops. It offers 5000 free parking spots to customers. Most of the shops are located on the first floor and on the second it is full of with restaurants. The Shopping centre is wheel chair friendly.There are 3 elevators: two in the central plaza and one near the Alcampo.
Licor 43 experience
Licor 43, in Spanish Cuarenta Y Tres or Licor Cuarenta Y Tres, is a sweet Spanish liqueur with a strong Vanilla flavor. Originally a drink called Liquor Mirabilis (also called wonder liqueur), that for more than a thousand years was made near the city of Cartagena.
You can visit the factory and taste the Licor 43 with the Licor 43 experience.
Further information can be found here.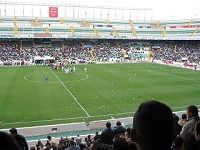 Football Primera & Segunda Division
football is very popular in Spain and almost every town or village has its own football club. Attending a match in the Primera Division is always a great experience. The Costa Blanca region has two representatives at the highest levels: Valencia CF and Elche CF.
Elche CF is a Spanish football team based in Elche. The club was founded in 1923. Home stadium is the Estadio Manuel Martinez Valero, 20 km from our villa.
Wheelchair places you can book at the stadium

.