CASA MULDER
Wheelchair accessible holiday villa Spain
Costa Blanca, San Fulgencio La Marina
Surroundings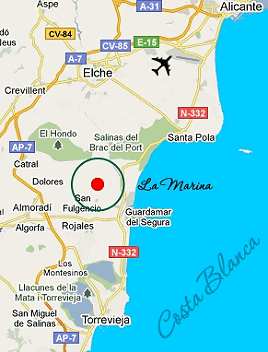 San Fulgencio
San Fulgencio is a town in the Spanish province of Alicante, belonging to the Valencia region with an area of 20 km2. In 2007, San Fulgencio had 10.583 inhabitants, 75.9% of which did not have Spanish nationality (mainly British and Germans). It is also the only Spanish town where English is the most spoken language.
San Fulgencio is located a short 30 minutes from Alicante Airport, 15 km. north of Torrevieja and about 10 minutes from the beaches of La Marina. San Fulgencio is located in the heart of the El Molar mountain range and is rich in archaeological heritage. The village of San Fulgencio is still a quiet and charming farming village where some schools are located.
La Marina
The residential areas (Urbanisations) La Marina, La Escuera and El Oasis are the main residential and tourist areas of San Fulgencio. The urbanizations mentioned above are populated with mostly people from different European countries, however, most residents live here throughout the year, and the other come to enjoy their holiday.
the beach of La Marina extends from Guardamar to near Santa Pola, with a length of more than 8 km. The white sandy beaches of the urbanization La Marina have been awarded the blue flag, these beaches are only a few minutes away by car. In the summer months there is also a bus service between San Fulgencio and La Marina. For those who seek shade in the hot summer months, there are picnic areas in the dunes adjacent to the beach. There is also a municipal sports centre in San Fulgencio and numerous sports facilities are provided in the urbanizations. A short drive away, you will also find a go-karting. In the urbanization El Oasis there is a nature park with a football field, terrace with panoramic view, barbecues, picnic areas, public toilets and playground equipment for the children.
In the immediate surroundings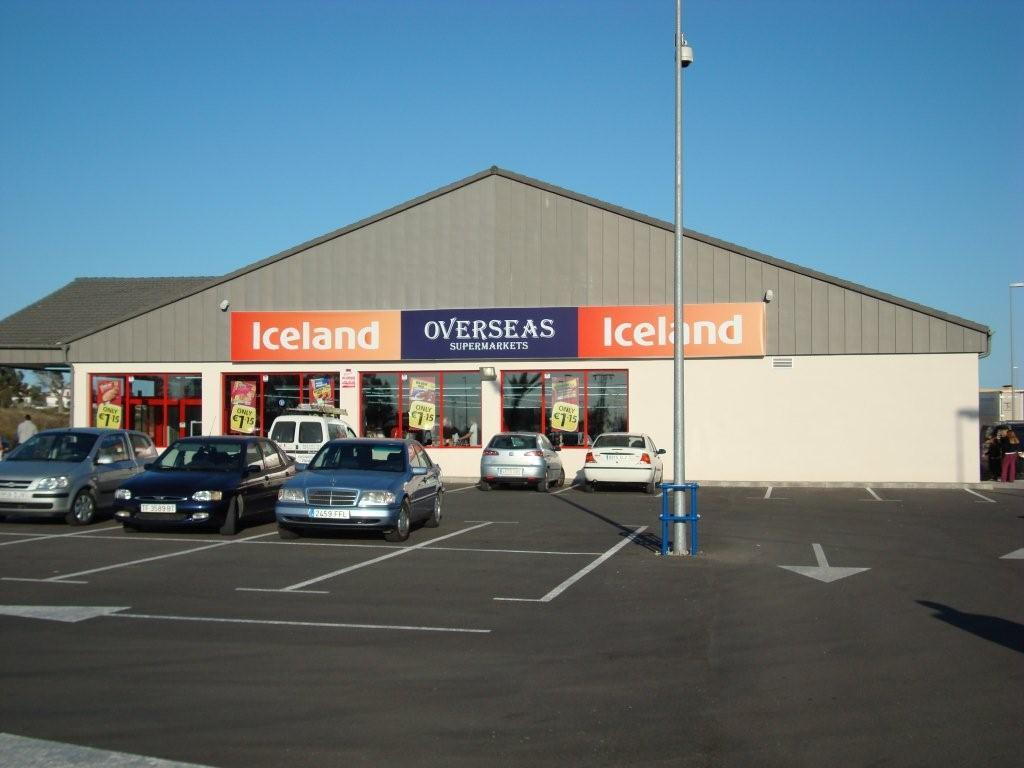 You are here within walking distance of several supermarkets, especially Mercadona, Lidl, Consum and Iceland, and several bars and restaurants with local cuisine. Guardamar and Rojales features several restaurants, an Aqua park and the youthful visitor can also visit a number of nightclubs.
New sports centre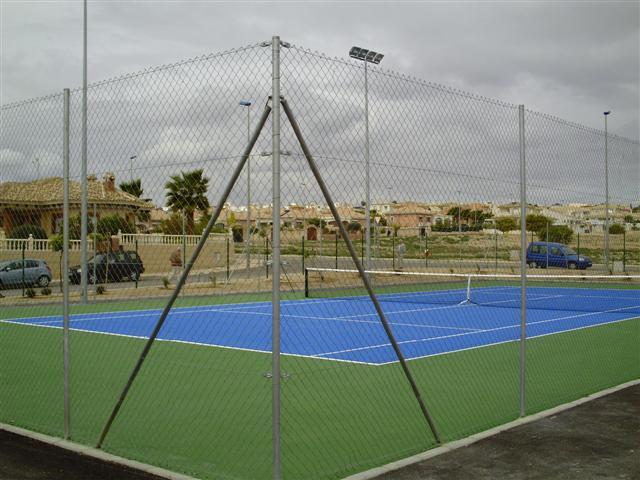 A new sports centre was opened in La Marina within walking distance in 2012.
At the center you will find tennis courts, a 38 at 18 metres football field, a 55 at75 metres soccer field, 2 padel courts (a cross between tennis- and squash courts) and petanque courts.
There are also special features such as showers, a children's playground with swings and a slide and around public banks.
Markets and rastros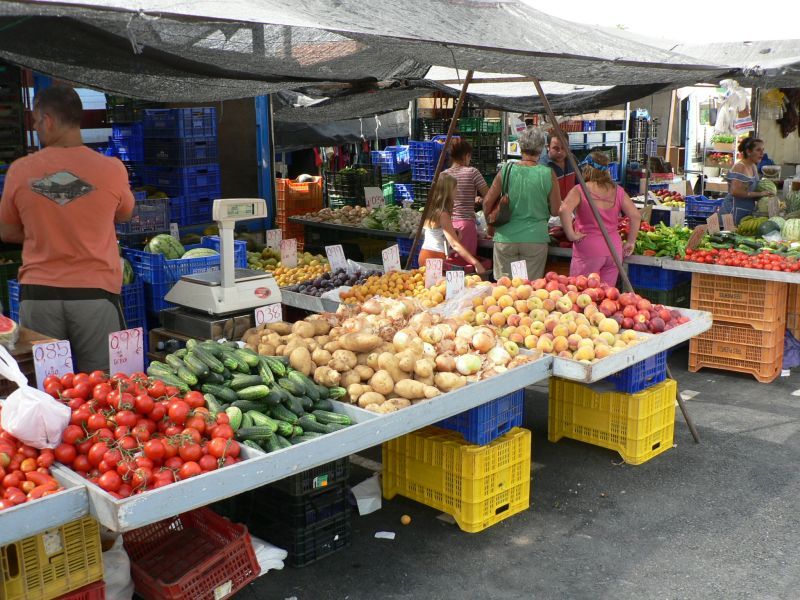 Every day on the Costa Blanca you can find fun, original and interesting markets and rastros.
On the vegetable and fruit markets see you also very often stalls with all kinds of under-and outerwear, jewelry, leather belts, purses and so on, plants and even a Canary or parrot. You will find especially second-hand items and antiques on Rastros, but do not be surprised if there is also a churros or shoes stall.