CASA MULDER
Wheelchair accessible holiday villa Spain
Costa Blanca, San Fulgencio La Marina
The healthy climate on the Costa Blanca
The Costa Blanca is a popular holiday destination. The great landscape, marked by orange and almond trees, make the unique character of this region. The Costa Blanca offers a range of leisure, sport and a mild Mediterranean climate around all the year. Miles of sandy beaches and impressive cliffs are typical of the Costa Blanca, the region offers everything for your holidays or a second home. Pine covered mountains, almond tree fields, olive groves, orange groves and many splendid views are always an experience. Numerous hiking trails lead to stunning viewing points.

The World Health Organisation has declared the Costa Blanca area to be 'one of the most environmentally perfect climates in the world'.
The stunning Crevillente mountain range helps to create the areas unique climate, where the sun shines for over 300 days a year, low rainfall, low humidity and an average temperature of around 20 degrees Celsius, and therefore ideal for sufferers of arthritis and other climatically influenced health problems. These temperatures come because of the microclimate in the area. The Costa Blanca is cloaked by the warm Mediterranean Sea to the east and mountains just a few kilometers inland to the west. Both are string forces in keeping the good weather in and the bad weather out!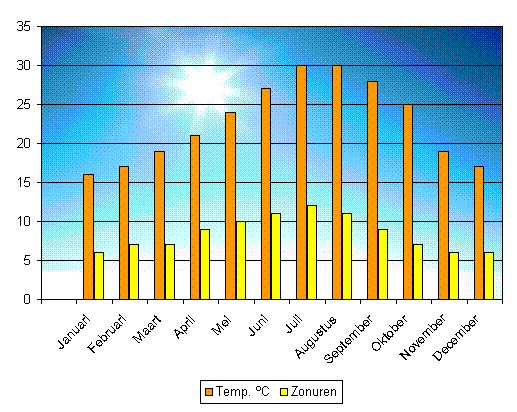 The two salt lakes of Laguna de la Mata and the Salinas de San Miguel also help to create its fantastic climate. The high concentration of salt, together with the temperature forms a microclimate recommended by medical specialists the world over for its beneficial health properties in particular for heart disease, skin disorders, rheumatism and bronchial illness.
Because of the two huge salt lakes the air has in particular much iodine. For a lot of people, who visit Spain concerned about their health, this plays a big role in the choice of their place of residence. Numerous clinics for heart, circulation and rheumatic illnesses are located in the area.